Sedation Dentistry in Cedar Hill, TX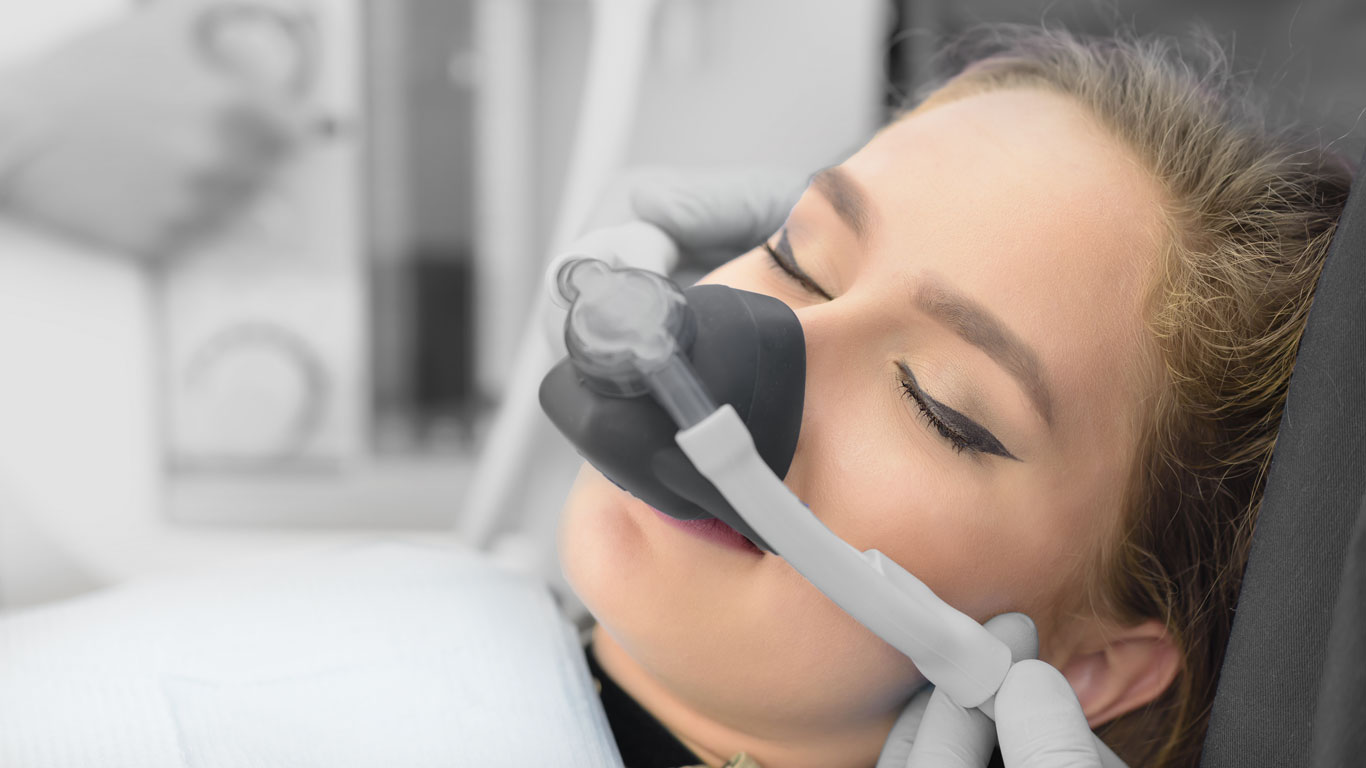 Sedation Dentistry: An Overview
Sedation dentistry is a game-changer when it comes to providing comfortable and stress-free dental care. It helps create a calm, serene state that allow even our most fearful patients to relax. 
Sedation dentistry is ideal for patients who are anxious or fearful of endodontic procedures. It's also beneficial to individuals with a sensitive gag reflex, those who have a hard time getting numb, and patients with special physical, medical, or behavioral needs. Dr. Taylor will discuss your options and recommend the best form of sedation for your unique needs.
What Is Nitrous Oxide Sedation?
Nitrous oxide, also known as laughing gas, is a conscious form of mild sedation that will help you relax and feel comfortable while receiving the quality endodontic services you deserve. It involves breathing nitrous oxide combined with oxygen through a mask. You won't sleep like with general anesthesia and will be able to interact with your endodontist. 
During sedation, you may feel a little lightheaded. You may also experience a general sense of numbness and a slight tingling sensation. Our patients love nitrous oxide sedation because the calming effects work quickly, and no needles are required. The effects of this form of sedation wear off as soon as we remove the mask, allowing you to drive home after treatment and resume your daily activities without interruption. 
Nitrous oxide sedation is incredibly safe for the brain, heart, lungs, liver, and kidneys. We administer a maximum of 70 percent nitrous oxide gas and 30 percent oxygen during sedation, meaning you'll be breathing in at least 9 percent more oxygen than found in the air. Our team uses audio and video safety features to monitor you closely to ensure your safety and wellbeing.
What Is Oral Sedation?
Oral sedation involves using sedatives in the form of pills in the hours leading to your endodontic appointment. The medication decreases activity in the parts of the brain responsible for fear and anxiety, leading to a calm and relaxed state that allows for safe and anxiety-free dental care. 
Depending on the dose of medication you take, the level of sedation can range from mild to moderate. During the procedure, you'll feel drowsy, but you'll still be awake and responsive to directions. Oral conscious sedation sometimes has amnesic characteristics, meaning some patients may have little or no memory of their treatment time.
The oral sedatives we use in dentistry have an extremely high safety record. Our team will monitor you until we are confident that you are ready to leave our office. The sedatives will take some time to wear off, so make sure you have a trusted adult drive you home and stay with you for some time.